ROMAN MESSER: BIOGRAPHY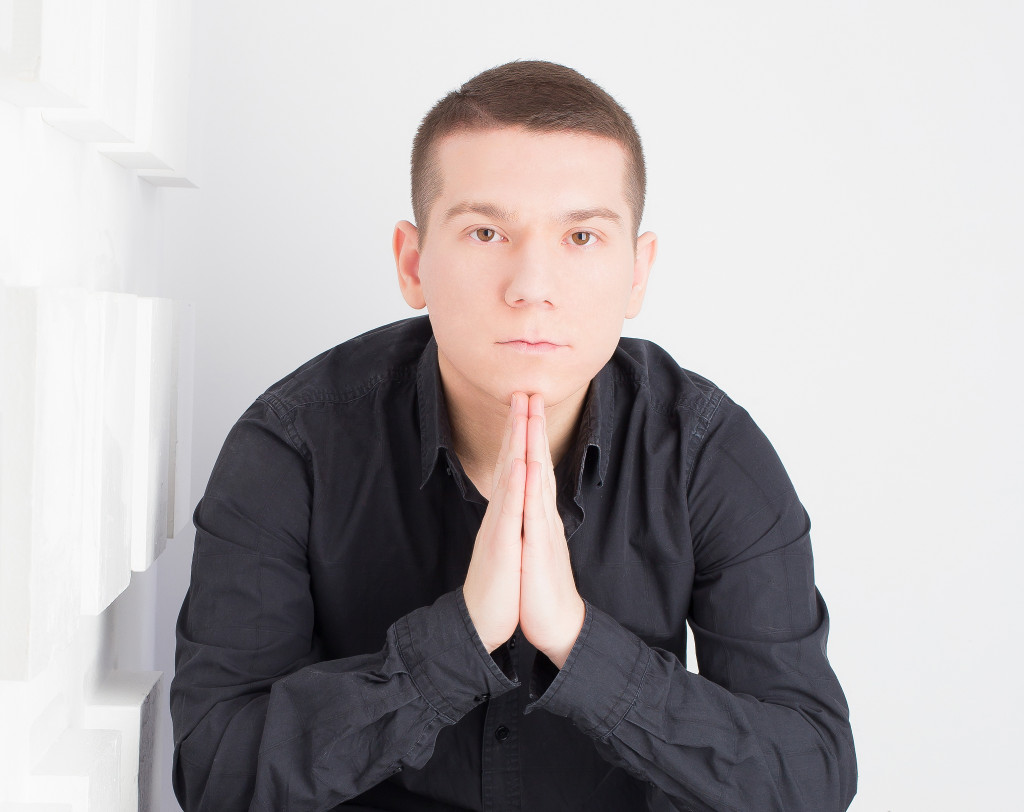 Rome wasn't built in a day – likewise, a career in trance music doesn't build itself. Back in 2012, shortly after signing his first track to a label, all that Roman Messer had was an ambition, a dream of a new life. Fast forward to the new decade, and those words have become the titles of his three artist albums, and – through relentless hard work – that dream has become a reality.
Nowadays, Roman is an well-established figure in the ever-growing trance scene. Juggling the jobs of a music producer, a traveling DJ, and a label owner, he's been busy building his reputation as one of the most prominent trance acts to come from Russia, both in his homeland and worldwide. In 2019, the user voting on the respected international portal TrancePodium had him billed as one of the top 15 trance artists in the world – a skyrocketing growth from #30 in 2018 and #59 in 2017.
His label family Suanda Music is a home to talents from all over the world, with weekly releases of its several sublabels enjoying regular support from legends of the industry. Roman also hosts the weekly Suanda Music radioshow showcasing new and upcoming music from the label, mixed live in a studio with an official video stream available on all major platforms, with over 200 episodes clocked already and occasionally special guests joining the fun.
But Suanda Music isn't all that there is to his skills behind the decks – as a DJ, Roman Messer has made quite a name for himself with his ever-energetic sets rocking small clubs and huge venues alike. It is perhaps easy to get big-headed from fame, but even when he is playing in a smaller club, Roman always makes sure that no one in the crowd leaves unsatisfied. His DJ wallet is bursting with Suanda exclusives and his own works, he rocks the crowd like very few can and leaves his all on the stage – no wonder that the biggest trance festivals in the world, like A State Of Trance, Alfa Future People, Trancemission, or Viva Braslav, have welcomed him as a part of their lineup.
As a studio artist, Roman Messer has three artist albums under his belt, with the most recent one – Dream – having reached the top of Beatport's Trance Releases Chart in just 3 days. Roman is equally well-known for his instrumental works, like Magic Fly or Sweet Desire, and his vocal collaborations with established trance vocalists. Roxanne Emery, Christina Novelli, Betsie Larkin, Christian Burns – just to name a few – have all worked together with Roman on some of his most memorable tracks. Serenity, his massive uplifting anthem featuring the voice of Cari, was voted as one of the top 15 tracks of 2019 by the listeners of A State Of Trance and was named by Armin van Buuren himself as one of his personal favorites of the year. Destiny, an instrumental piece, landed him one more spot in the top 40 in the same year, and two more works made it into the top 100. Roman's tracks are in high demand outside Suanda, too – his works Magic Fly and Eternity were featured on the official A State Of Trance compilations and released on Armada Music sublabels, while his official remixes for Andrew Rayel, Emma Hewitt, and Sharon Den Adel (In And Out Of Love) have landed on the respective labels of those artists.
The man has plenty of plans lined up for the foreseeable future, and has shown time and time again that he can tirelessly work on making those come true. One thing is certain: Roman Messer is definitely one to keep an eye on!