Roman Messer feat. Natalie Gioia — Religion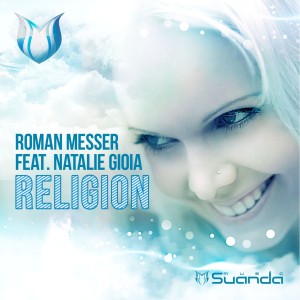 Amazing melodic sound and a voice to melt hearts — this is the collaboration of Suanda Music boss Roman Messer and good vocalist Natalie Gioia called 'Religion'.
Having worked in the past with acts like Alex M.O.R.P.H., Bobina and RAM to name a few, Natalie now blesses Roman's production with her vocals. Firm Bass of Roman's, mesmerizing melody and sensual party piano combined with the beautiful vocals of Natalie Gioia.
Remix from Philip Belikov aka Feel is included in addition to the Original Mix in the single. Remix of Feel — 100% dancefloor destroyer!
Who knows, maybe this is a new big hit from Roman Messer and Natalie Gioia, and yet, just enjoy the track.