Feel & Roman Messer — TranceMission 2015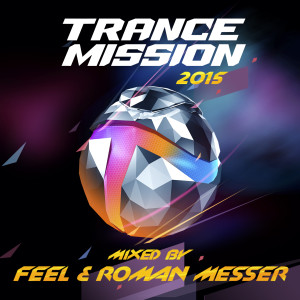 Legendary compilation TranceMission returns eve of the 20th anniversary of the festival, which will be supported by Radio Record in the two capitals: Moscow and St. Petersburg. The story continues under the direction of DJ Feel, the creator and producer of TranceMission and young talent Roman Messer — producer and A & R manager of Suanda Music and TranceMission Label.
Album compilation presented on 2CD and includes 31 track from musicians from around the world. Feel and Roman Messer acquaint you with hits and hot new products from progressive to melodic uplifting trance, gradually mixed together into a single entity. Compilation TranceMission collected works of such great producers like: Alex M.O.R.P.H., Sneijder, Simon O'Shine, Orkidea, Darren Porter, Christina Novelli, Ahmed Romel, Ellie Lawson and many others — and, of course, tracks by Feel and Roman Messer.