Roman Messer feat. Christina Novelli — Frozen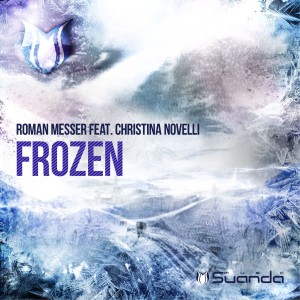 Driving melodic sound and a voice to melt hearts — this is what the collaboration of Suanda Music boss Roman Messer and renowned vocalist Christina Novelli, «Frozen», is all about.
Having worked in the past with acts like Dash Berlin, Gareth Emery and Craig Connelly to name a few, Christina now blesses Roman's production with her vocals. «Frozen» is a touching story of a love lost — a story many of us can relate to, and the track provides enough sentimental moments among the energetic beats to truly appreciate the story sung by Christina. However, when the lyrical piano lines fade, be prepared for a full blast — Roman loaded the track with a high dose of powerful synths, heavy beats and catchy hooks to make sure it works just as well on the dancefloor as it does in one's headphones at home. You already heard this weapon on A State Of Trance — and now it's available for your very own listening pleasure.