Roman Messer — Suanda History, Vol. 2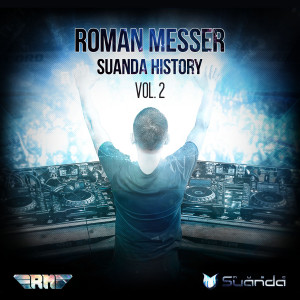 Suanda History that started at 2013 under the direction of Roman Messer, continues it's proud tradition and a year later Roman present to our attention the second part of this wonderful album.
Loudly declared itself in 2013 and started his own label Suanda Music, Roman didn't slow down, and rapidly goes to new success. 2014 can counts as a year that was rich on big events in the career of Roman Messer: his collaboration with British star Christina Novelli brings to the world new track «Frozen» wich become a real hit, track took a hight place in the charts and was supported by a big dj's. Then united with NoMosk, Roman entered the second track with Christina that called «Lost Soul», which is on a par with the other track called «Imagination» became part of the legendary compilation «In Search of Sunrise» Vol.12. Roman performed twice at the most popular Russian Trance festival «TranceMission» playing on the same stage with such stars as: Ferry Corsten, Aly & Fila, Alex M.O.R.P.H., Solarstone, Andrew Rayel, DJ Feel.
Finally it's time for the second part of the compilation album «Suanda History». Brought together 16 remarkable works of our colleagues from around the world and, of course, with his own label, Roman introduces you to the hits and hot new products from progressive to uplifting melodic trance, gradually mixed into one unit. This CD has collected the works of such great producers as: Daniel Kandi, DJ Feel, Photographer, Simon O'Shine, Christina Novelli, Tiff Lacey, Solis & Sean Truby, Ahmed Romel, and many others — and, of course tracks from Roman Messer.