Roman Messer — Suanda History, Vol. 1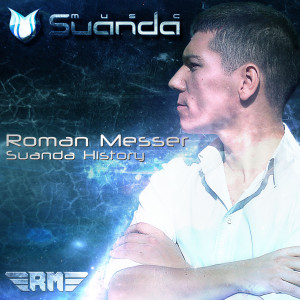 Trance music is growing strong in Russia. Among the new wave of producers and DJs, Roman Messer is a one to keep an eye on — the fresh talent has already shown what he's capable of, with his track «Come Home» getting featured on Roger Shah's renowned «Magic Island» compilation, «Suanda» receiving a remix from Aurosonic and spun by DJs like Paul van Dyk and Markus Schulz, and his gigs rocking the clubs. He's got lots of plans for the future — and starting his own label, Suanda, is a part of making those plans come true. As the history of Suanda Music label is being written as we speak, Roman presents the first chapter of it in the form of a mix compilation — Suanda History vol. 1.
Gathering 14 gems from his fellow producers and of course from his own label, Roman takes you on a vocal trance journey from progressive to melodic uplifting trance, smoothly mixed together into one solid piece. Featuring works from Aurosonic, Erick Strong, Ange, In Progress, Aimoon, Adam Navel and many others — and, of course, from Roman Messer himself — this disc brings forth the best in vocal and melodic trance from Russia and all around the world. With Suanda History vol. 1, Roman showcases his label and his own music and sets foot for 2014, with ambitious — but totally feasible — plans of conquering the trance scene with what he's got in store.