Roman Messer — Suanda History, Vol. 3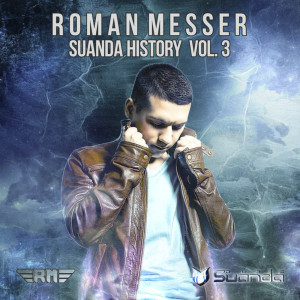 Suanda History that started at 2013 under the direction of Roman Messer, continues. Roman present to our attention the third part of this wonderful album.
Loudly declared itself in 2013 and having done a lot of work in 2014, the Roman doesn't stop and spends simply amazing 2015. In 2015 Roman with DJ Feel lets out legendary compilation called 'Trancemission' and some new hits: 'Break The Ice' (with LJ Ayrten), 'A Light Inside' (with Sarah Shields), 'Closer' (with Eric Lumiere) and 'Not Alone' (With NoMosk & Robin Vane). The main success in 2015 and actually in all career of Roman can be considered release of its debut album called 'New Life', which was presented by Armin Van Buuren in 'A State Of Trance'.
Finally it's time for the third part of the compilation album 'Suanda History'. Brought together 17 remarkable works of our colleagues from around the world and, of course, with his own label, Roman introduces you to the hits and hot new products from progressive to uplifting melodic trance, gradually mixed into one unit. This CD has collected the works of such great producers and vocalists as: Bryan Kearney, DJ Feel, Ahmed Romel, NoMosk, Mino Safy, Denis Sender, Dima Krasnik, Igor Dyachkov, Eric Lumiere, Roxanne Emery, Tiff Lacey, Jan Johnston and many others — and, of course tracks from Roman Messer.